Home of Thunder Bay's only Skate Ontario CanSkate Excellence Club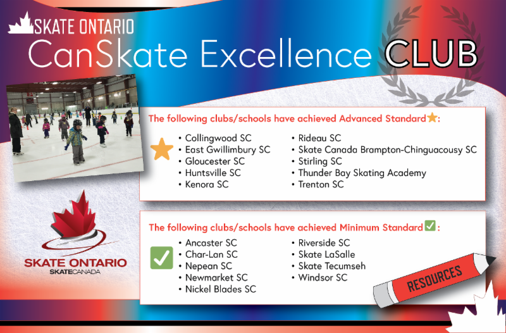 Registration for Winter 2019 Programming is NOW OPEN.
We Proudly Offer Programs for all Ages
Our Programs
---
Pre-CanSkate

The Pre-CanSkate program is designed to assist younger skaters, ages 3 and 4, to learn to skate. Program offers an off-ice warm-up where participants learn the basics off the ice so they are more successful on the ice.

CanSkate

The CanSkate program is designed to teach Canadians to Skate. CanSkate is Canada's flagship learn-to-skate program for beginners of any age.

CanPowerSkate

The CanPowerSkate program is designed for skaters who want to improve their hockey skills and overall skating abilities. Skaters enrolled in this program must be able to skate forwards and backward with speed the length of the ice as well as be able to stop on command.
New
Programs Available
---
We're thrilled to offer these NEW programs.
Parent & Tot

The Parent & Tot program is designed for skaters, ages 2 to 3, to be assisted by parents to learn to skate.

Rising Stars

The Rising STARS program is designed for skaters who have previously skated with the Academy and who have completed their Stages 1 through 3.

Hockey Fundamentals

The Hockey Fundamentals Program is specially designed to continue to build on foundational skills of balance and edges that is key in hockey development. This program is key for established hockey players.