CanPowerSkate
The CanPowerSkate program is designed for skaters who want to improve their hockey skills and overall skating abilities. Skaters enrolled in this program must be able to skate forwards and backward with speed the length of the ice as well as be able to stop on command.
CanPowerSkate is an action-packed, high energy instructional power skating program geared to hockey and ringette skaters that focuses on balance, power, agility, speed and endurance. Skills, techniques and conditioning drills are taught in a progressive format that emphasizes how the skills apply to game situations. CanPowerSkate provides an alternative to figure skating and is an excellent complement for those athletes playing on hockey or ringette teams.
Skaters are taught in a group lesson format by NCCP Nationally Certified Professional Coaches. CanPowerSkate is designed for hockey, ringette, speed or recreational skaters.
For safety reasons participants should wear full hockey/ringette equipment that is CSA approved. The coach to skater ratio is 1:10.
---
Hockey Fundamentals
The Hockey Fundamentals Program is designed to continue to build on foundational skills of balance and edges that is key in hockey development. Players will work on such skills as forwards, backwards, inside & outside edges to ensure proper use of edges, explosive acceleration, improved lateral movement, increased balance & precise stopping.
Our goal is to help players take their game to the next level through skating technique. Participants should have solid and consistent skating abilities. We encourage skaters who have previously participated in the CanPowerSkate program who are looking to refine their skills further to join us for this NEW program developed by our Team of Figure Skating Coaches.
Participants must have completed a minimum Stage 3 badge with the Canskate program or must be a fully developed hockey player.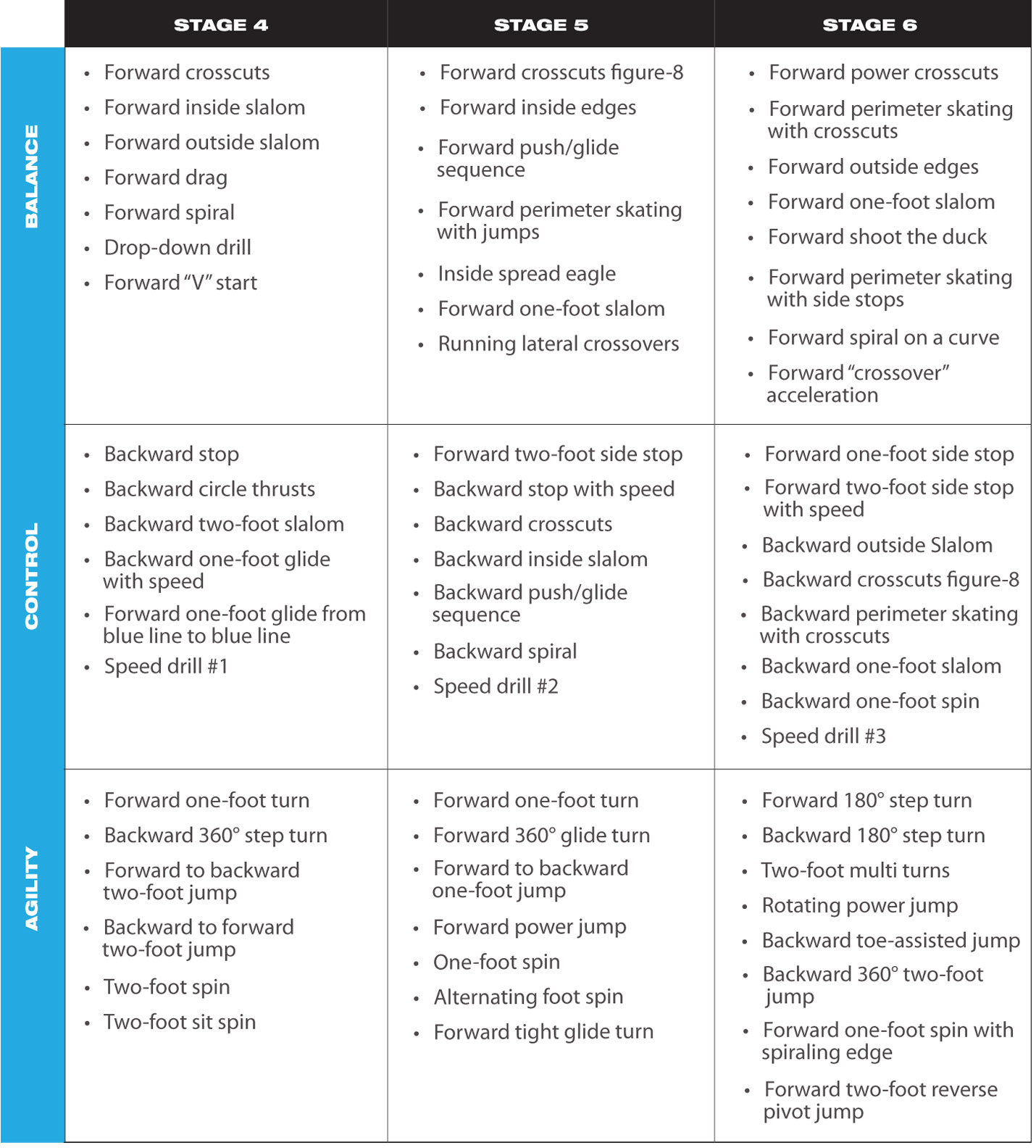 Sessions Offered Coming Soon.